Heya luvs
Well as I usually do i will probably just talk about my day to bore you (not on purpose though)
So i was supposed to go out today to catch pokemons and stuff you know buuut i didn't go anywhere because there were some problems and yeah
mhm whatever.
Well probably once I will go somewhere to finally catch some of them because really on this place where i live is literally nothing ._. #villageOP
But what i was doing today mhhhm...I woke up soo early because i thought i will go somewhere but meh. Then I tried something to cook because i was alone at home and none cooked food for me so q.q (btw i suck in cooking so fucking hard)
I tried to make pancakes but ..ehm...It didn't even looked like it so i just gave up and made spaghetti instead xD (I wanted pancakes so much ahjadsdsafjkdsajfalsôfsa
)
Also ! Yesterday my boyfriend kind of convinced me that he will buy me Cs Go about which I'm really glad that he was that cute and really bought it c:♥ (even though i wanted to buy it by myself <.< but still I'm really happy♥)
Well but what should I say about that when I tried it?
mhhhhm
I SUCKED SO HARD
Like really I'm even better in Overwatch holy shit ;-;
But still if he wants to play it with me he needs to learn me that because waow i was so confused today
And well ..as you can see I didn't do that much today as always ~ Still the same.
Waking up, eating, playing , talking with my luv, sleeping and then another day again xD But still It might be not interesting but still I want to share it with you all my dear sheep!
Also today
I found out that my long time favourite character from anime a.k.a Yazawa Nico has birthday so I might kinda wish her happy b-day right (oh no shio but she is not rea-STFU
)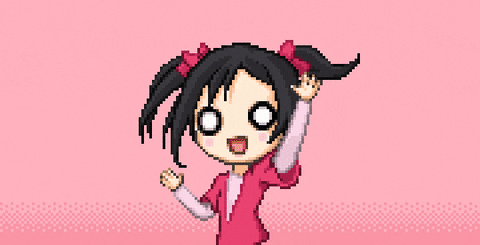 Oh also i forgot to say thanks to Reita-chan that she joined our sheep army ~ thankie!
Well this might be all for day dear sheep.
So I hope you will have nice evening
Your Shio